Turn off Change Bar when using Word Track Changes

The Change Bar is the column that automatically appears on the right-hand side of your document when you turn on tracked changes in Microsoft Word. In the change bar, you can clearly see all tracked changes and their author, the information in the change bar will show any changes in line with where the change was made in your Word file.
As you scroll down your document, the change bar will scroll through the tracked changes.
Some authors find the change bar to be distracting and would prefer it not to be visible why they are marking up their document or reviewing it.
Turning off the change bar, removing it or making it invisible is possible in all versions of Microsoft Word.
In this post, we will show you how to hide the change bar and leave you to mark up or review your document without the distraction of tracked changes on the right-hand side.
How to Hide the Change Bar in Microsoft Word
Open Microsoft Word
Click Review in the toolbar
Under Review, Click Tracking
Find and Click Mark-up Options
Within the Mark-up Options drop-down, press Balloons
Find and Click Show All Revisions in-line
By selecting Show All Revisions in-line under tracking, you have now removed the mark-up area also know as the change bar and all tracked changes will be shown in the document, underlined in red.
Searching for a better way to manage Tracked Changes in Word?
If you are collaborating in Microsoft Word, chances are you have sent a document around your team for review. Receiving back a file, covered in tracked changes, red marks and what feels like a million comments to review.
It can be a daunting task to begin reviewing each change, one-by-one, or sorting through the changes and only reviewing the ones that are marked by your team members or relevant to your area of expertise.
It's overwhelming and a very manual process, but lucky for you there is a better way.
Introducing Simul Docs.
A purpose-built tool, that was created for you – the team that like to collaborate, edit and track changes but just want it to be a whole lot simpler.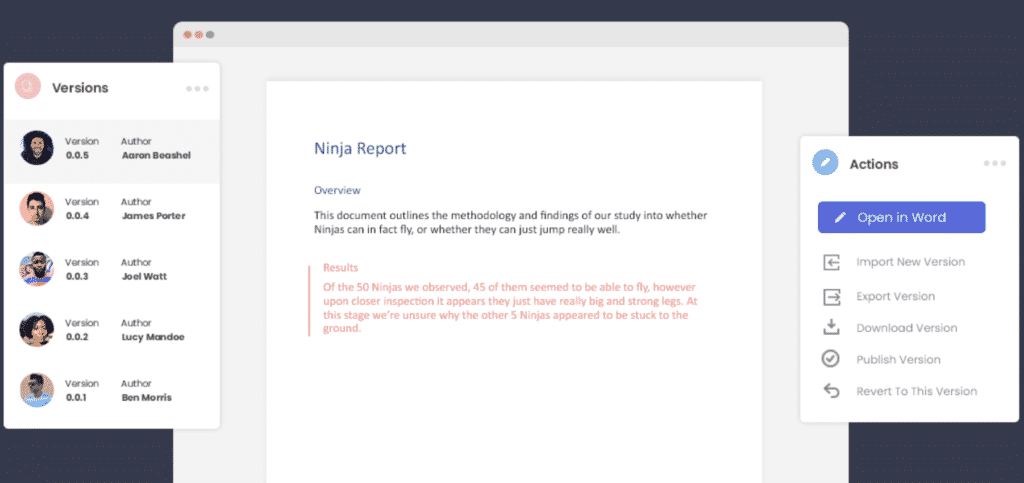 First things first, you don't even have to remember to turn on tracked changes when working with Simul Docs on your side.
If you start making a change to your shared Word Document, Simul knows you want that edit tracked so it does it for you, every, single, time, you can make changes in peace while Simul does the hard work for you.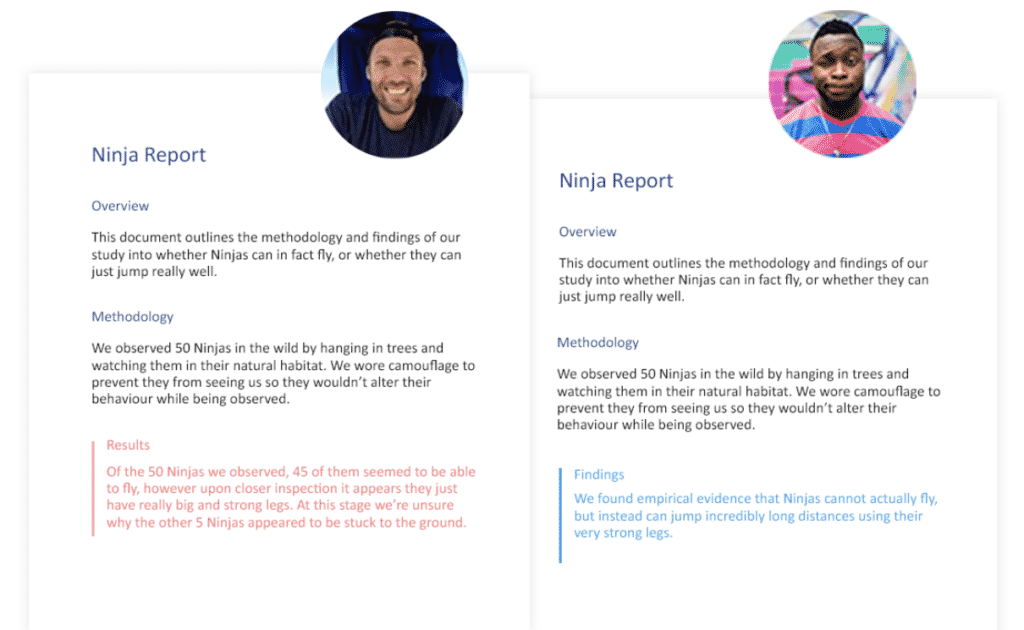 What about managing multiple users edits in the same document, is it that messy with Simul Docs?
You guessed it, it's not, Simul has a solution for that too.
Each users document will be saved as a neat new version, stored to the side of your dashboard in an easy to use versions list. You can then open each version at your leisure and accept or reject each author's changes individually.
This doesn't mean that you will then end up with 5 different versions, Simul will make sure that the documents all stay up to date, if Aaron is making changes in the file, the rest of the team can see them, live.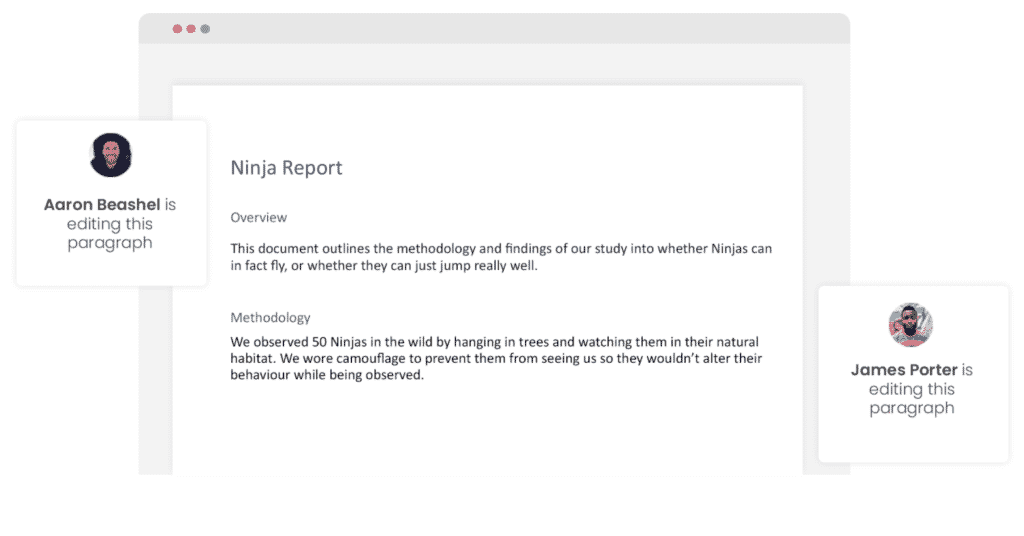 They can make changes at the same time, or even make a change over Aaron's change and all of this will be saved in their own version. So collaboration becomes simple. Once you have approved or rejected everyone's changes you will be left with a clean, fresh, new version ready to continue the process or finalise the document.
To make things even easier, Simul marks who made which changes and when. At a glance, you know which document was updated by who, its a simple feature that makes a world of difference when you are collaborating with more than one or two other people.
Finally, Simul will keep every single version on file for you, saved in that nifty versions list we mentioned earlier.
So, Simul ends up making your collaboration process easier and helps you manage version control as you've never seen before. Each version is saved in the versions list, with the version number, authors name and any changes made visible to make it easy for you to refer back to an old version, or find an old change at any time.
Gosh, how much easier did redlining, tracking changes and version control just become?
Its a fantastic tool, that has your back and is here to simplify collaboration.
If you haven't tried it already, head over to www.simuldocs.com and start with the free trial option. Your team will love you.
It's free to collaborate on 1 document, and paid plans start at just $15 per month.