Simultaneously edit Microsoft Word documents
Simul is a free tool that integrates directly with Word to make it easy to simultaneously edit Microsoft Word documents.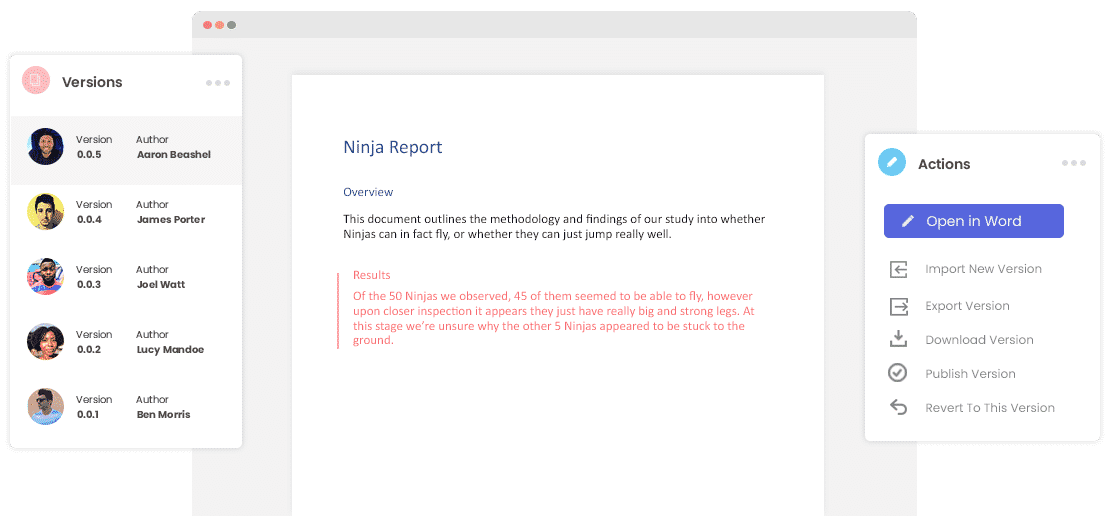 Here's a real life example of how it might work:
You create a Word Doc and write the first draft
You upload the finished first draft to Simul
Simul automatically assigns Version 0.0.1 to your document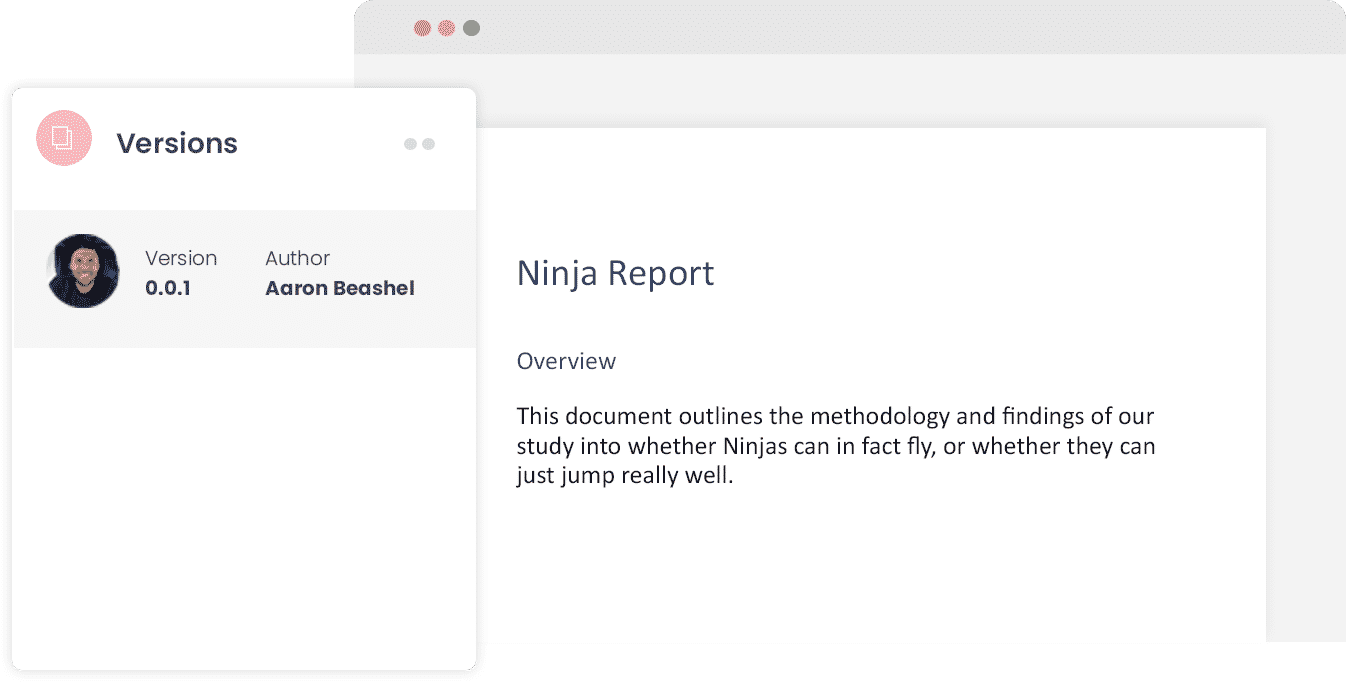 You invite your colleague James to collaborate on the document
James opens the latest version in 1 click, and makes some changes
Simul automatically creates Version 0.0.2 and shows you the changes James made, even if Track Changes wasn't turned on.
You and James continue collaborating on the document, and you actually both open it and make changes at the same time
Simul automatically recognises when multiple people are editing the document at the same time, and saves each person's changes in a separate branch so that nobodys work gets overridden
You can then merge these branches in just 1 click, and each author's changes are marked up as tracked changes in Word, allowing you to easily identify the differences, accept or reject the changes, and fix any conflicts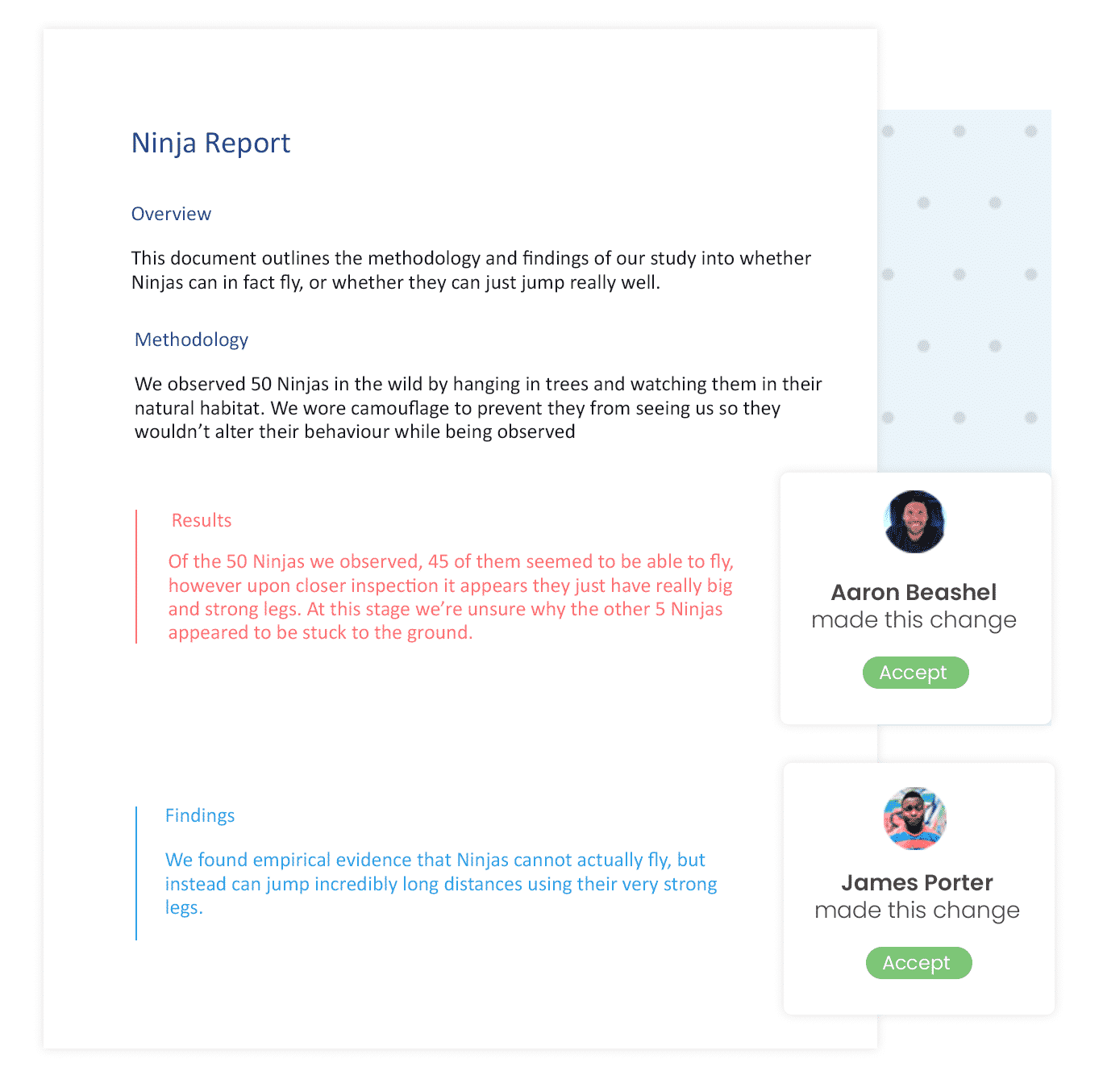 In order to finish the document, you need some input from another colleague, Joel. However, Joel isn't tech savvy and you don't want to invite him into Simul, so you need to share it via the team's Dropbox folder instead.
Simul makes it easy to share the latest version with Joel, even if he isn't in Simul. You can export versions to Dropbox, OneDrive & other tools, or simply download and email them.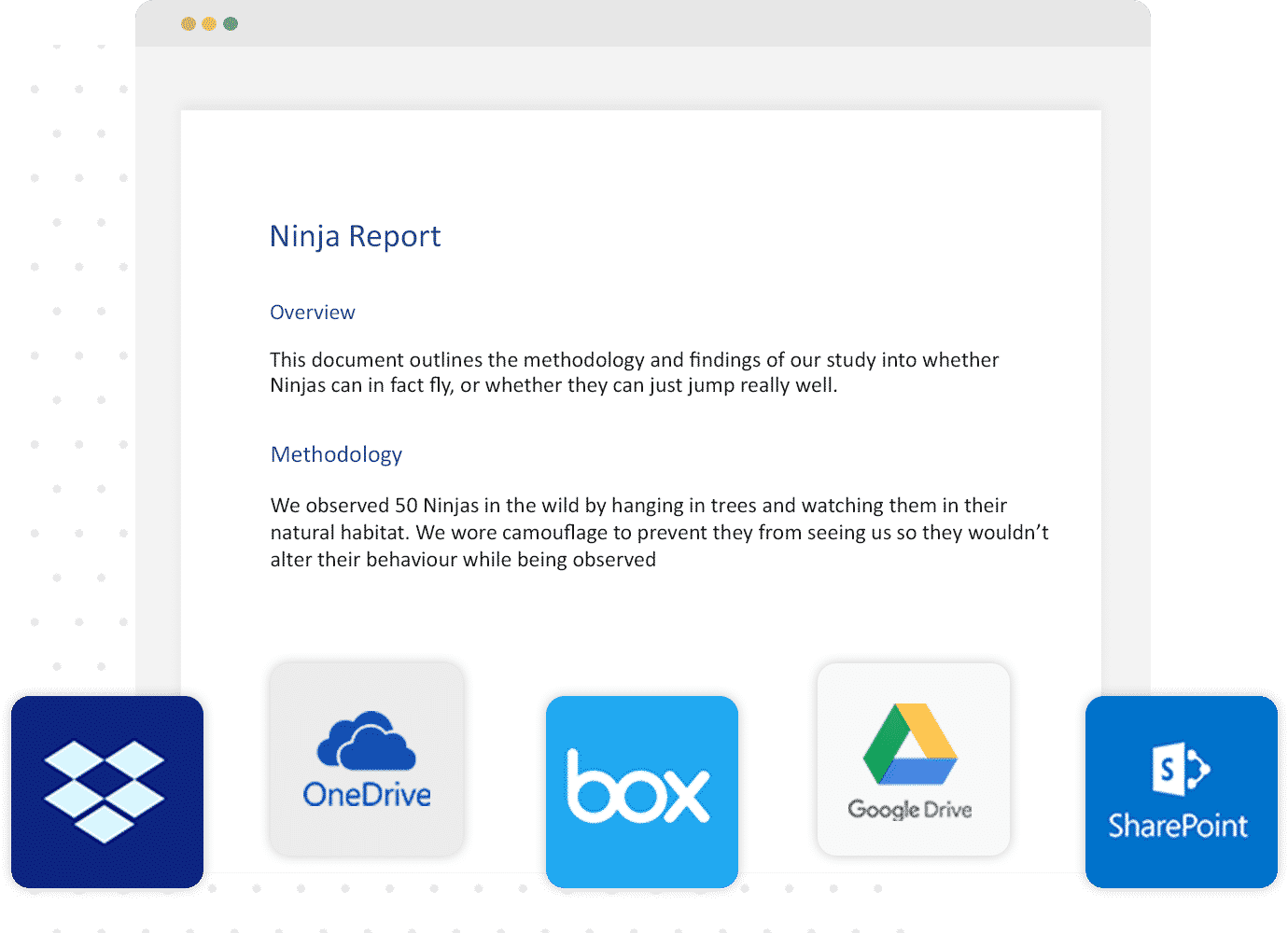 Joel receives the latest version of the document, and adds the final section of content.
Simul makes it easy to upload Joel's changes as a new version even though he isn't in Simul. You simply import the file from your computer or from tools like Dropbox & OneDrive. It then creates a new version, shows you what was changed and makes it easy to merge Joel's edits in.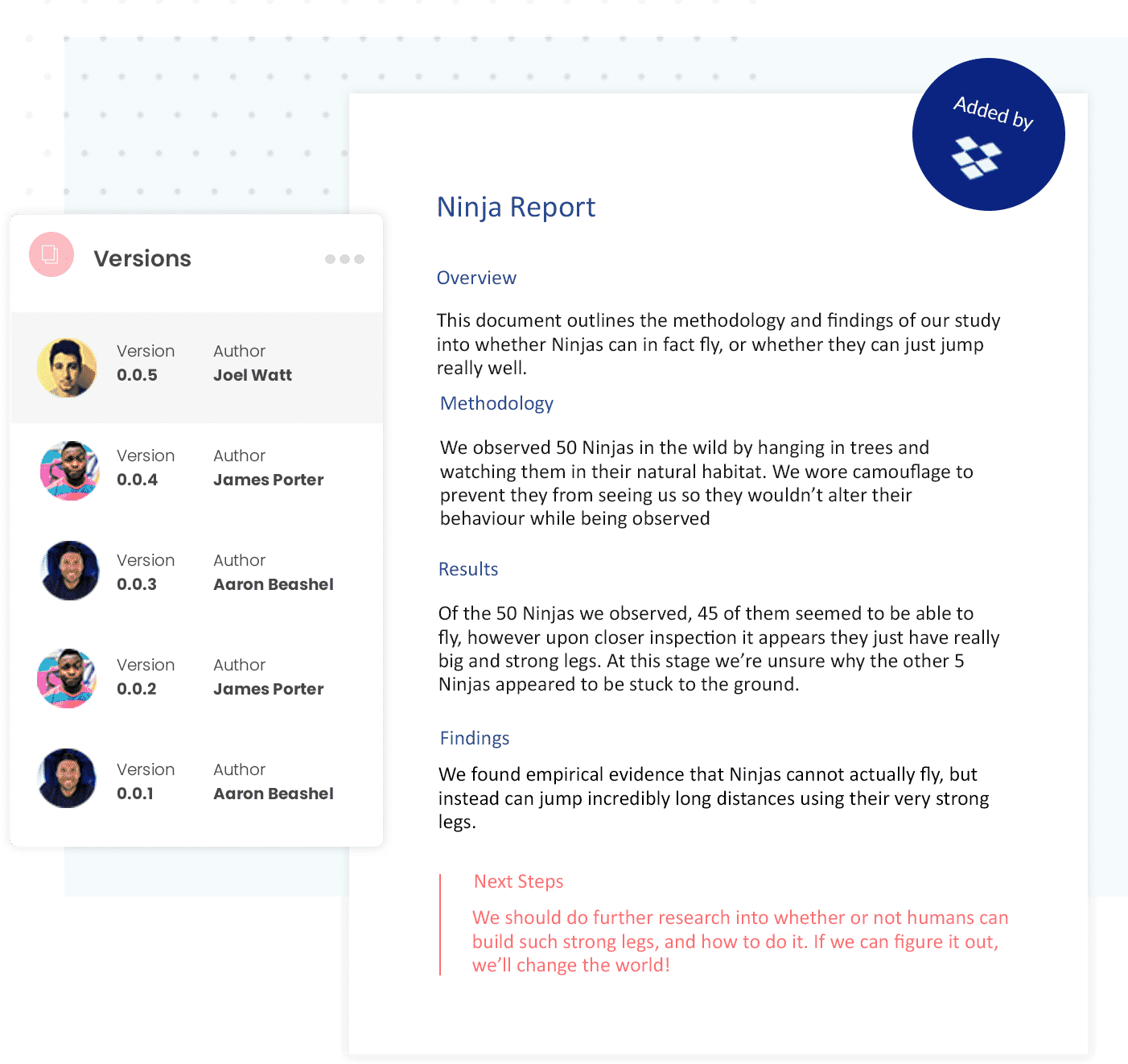 You've now finished the document, and it's time to publish it and share the final version with others
Publishing a document in Simul gives it a major version (1.0.0 rather than 0.0.1) and enables you to download as PDF, share via email or link, export to file services like Dropbox and more.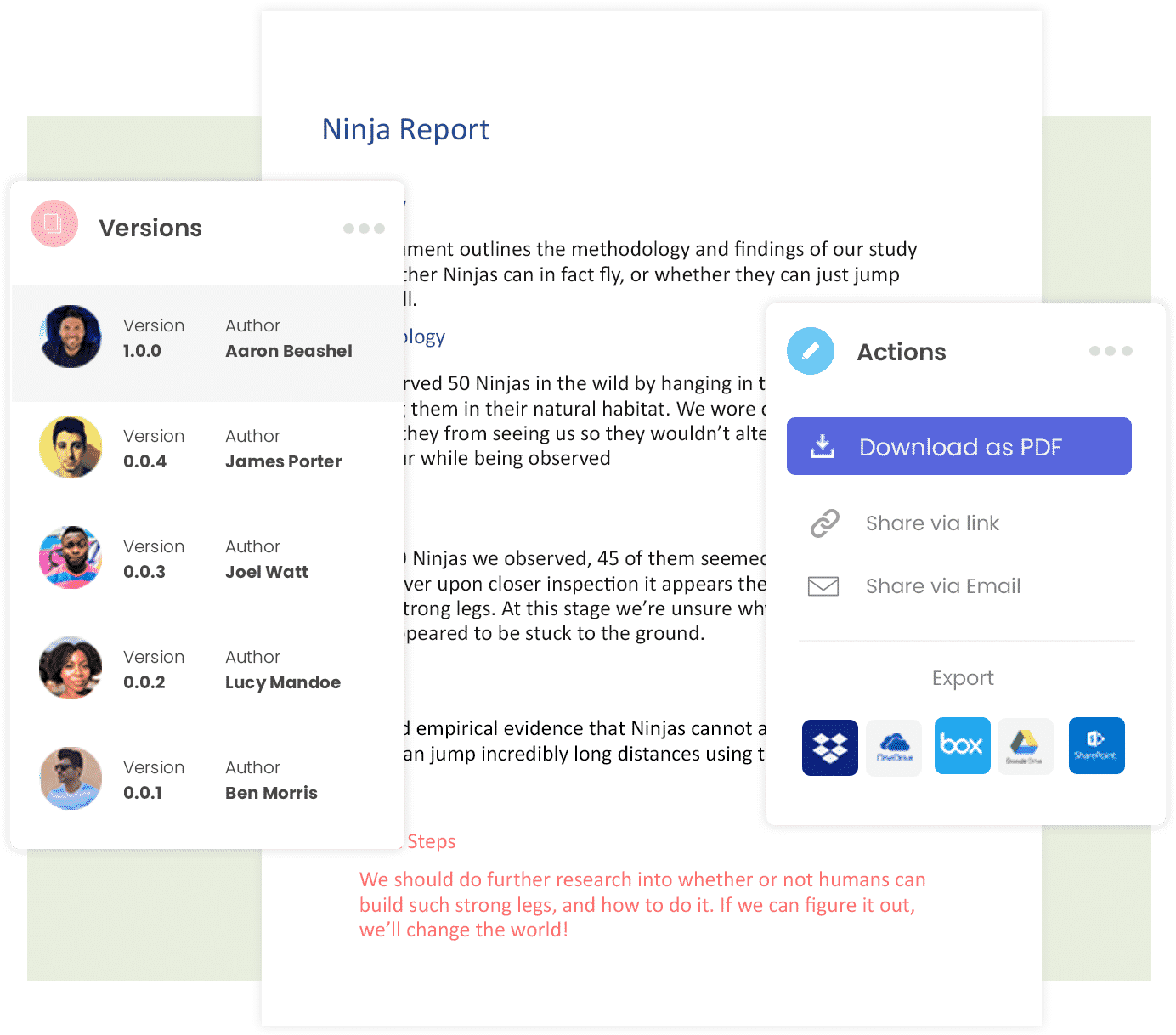 Simul offers some unique advantages over other methods of simultaneously editing documents, like Sharepoint and OneDrive.
Simul allows you to control whether a user's changes make it back into the original document or not, ensuring nothing gets in without you knowing.
Each time someone edits a document, Simul automatically creates a new version & shows you what they changed, giving you a full history of every change made to the document and who made it.
Full ability to work offline
Simul allows you to download the latest version of a document and work offline. Then, when you're back online, you simply upload it as a new version. If someone else has edited the document in that time, you can easily merge your changes in just 1 click.
It's free to collaborate on 1 document, and paid plans start at just $15 per month.